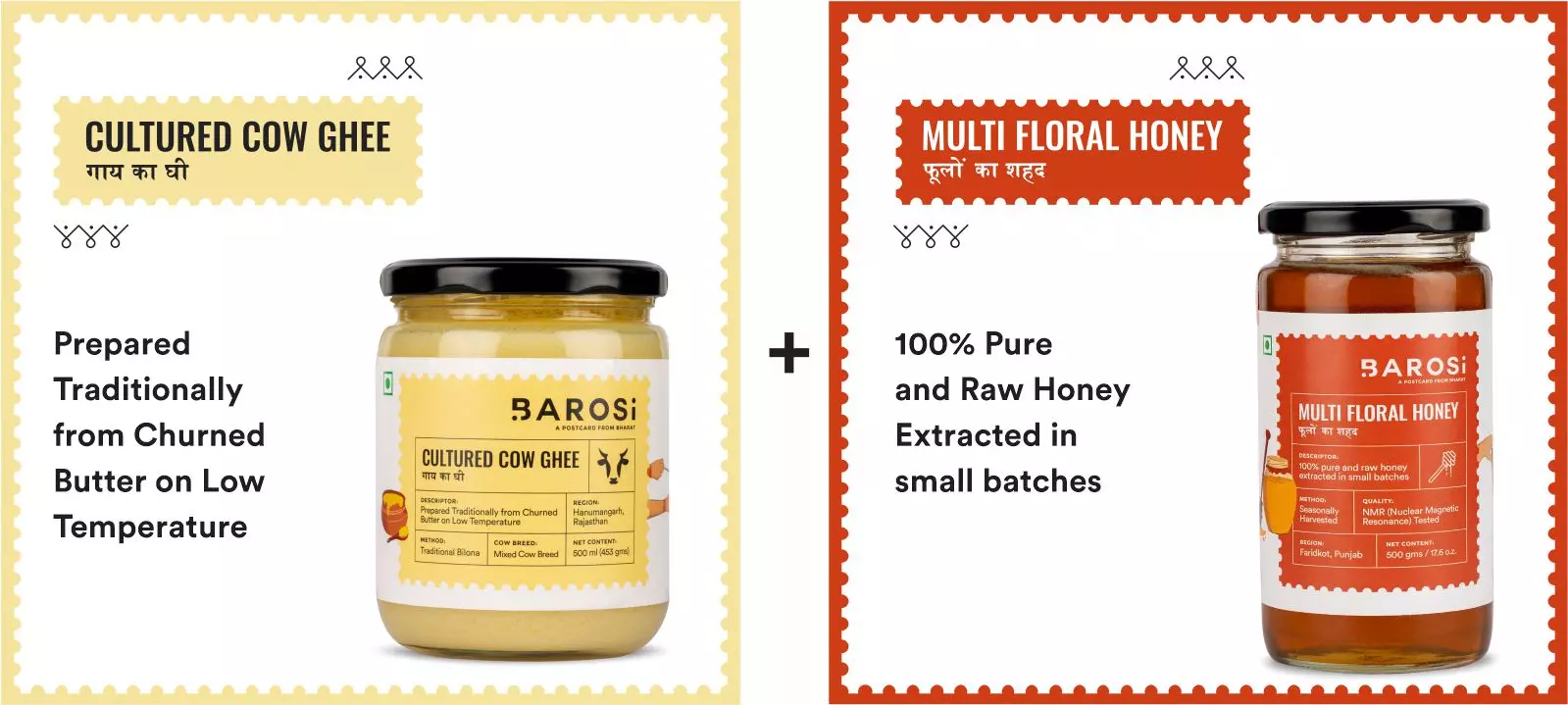 Item Quantity :
500 ml + 500 gms
Barosi Cultured Cow Ghee is made from natural milk and does not raise cholesterol levels. It is ideal for all Indian cuisine and a real discovery for those who enjoy making cookies, sponge cakes, muffins and other sweets.
* 100% Natural and Pure
* Made traditionally from Churned Butter using the Bilona method
* Healthy and hygienic methodology keeps the nutrient value intact
We bring the purest, rawest, most authentic Multi Floral honey to your kitchen, directly sourced from apiaries in Punjab and seasonally harvested twice a year (Spring & Autumn). The unprocessed raw honey is sustainably collected using age-old techniques of extraction, the cruelty free way which means taking honey after bees have had their complete share. Loaded with nutrients and antioxidants, proven to boost immunity, this multi floral honey is the perfect replacement for refined sugar. Enjoy a spoonful daily to reap its abundant health benefits and relish the sweet joy.